DESIGNED TO CAPTURE NORTHERN LIGHT INTO BOTH LIVNG & BEDROOM SPACES.
CONTEMPORARY INTERPRETATION OF A CLASSIC DESIGN.
NEW TOWNHOUSE DESIGN & BUILD.
Builder: Bruce Willis
Joiner: Garry Anning
MATERIALS & FINISHES WERE SELECTED TO IMBUE WARMTH AND DEPTH, WHILE CREATING LITTLE GLIMPSES OF DETAILED TEXTURE WHEREVER THE EYE GLANCES.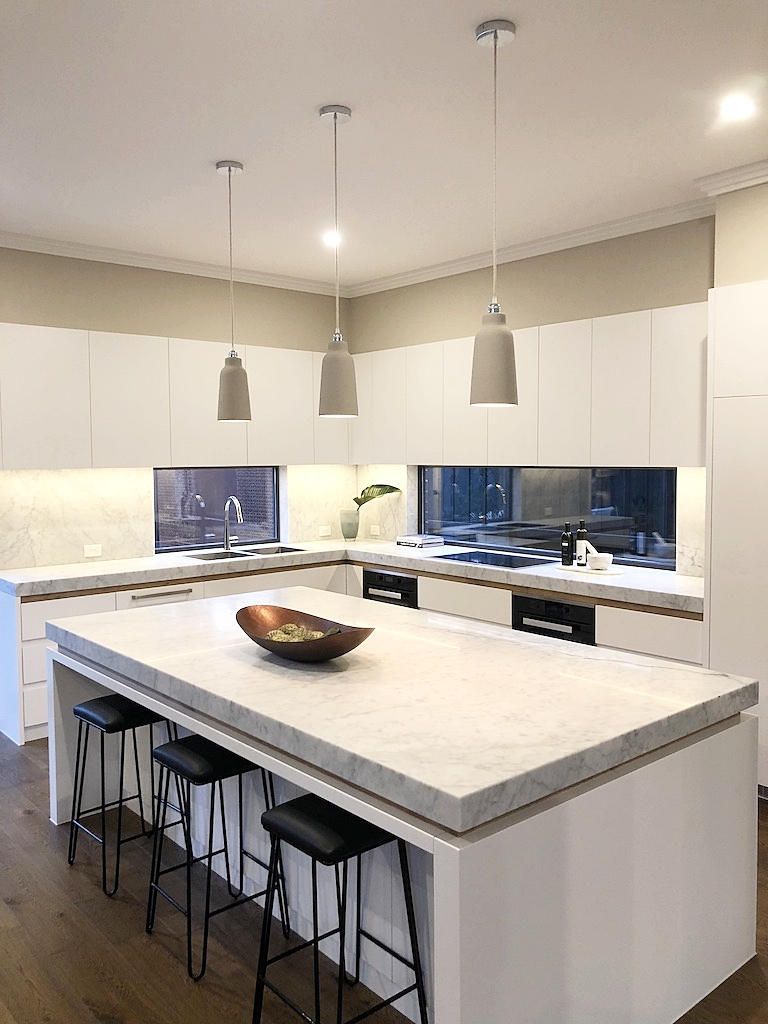 INTENDED TO BE THE HEART & SOUL OF THE HOME, AN OVERSCALED MARBLE ISLAND INVITES BOTH THE COOK AND THE GUEST TO LINGER A WHILE.
DESIGNED TO CAPTURE THE MAGICAL NORTHERN LIGHT
In a quiet street of Mont Albert, lined with trees, this pair of new townhouses was designed to maximise northern light into all the bedrooms and living spaces.
Incorporating a window into a Pantry makes it a very pleasant place to be - a little luxury for an everyday task. Why not?