Energy efficient new house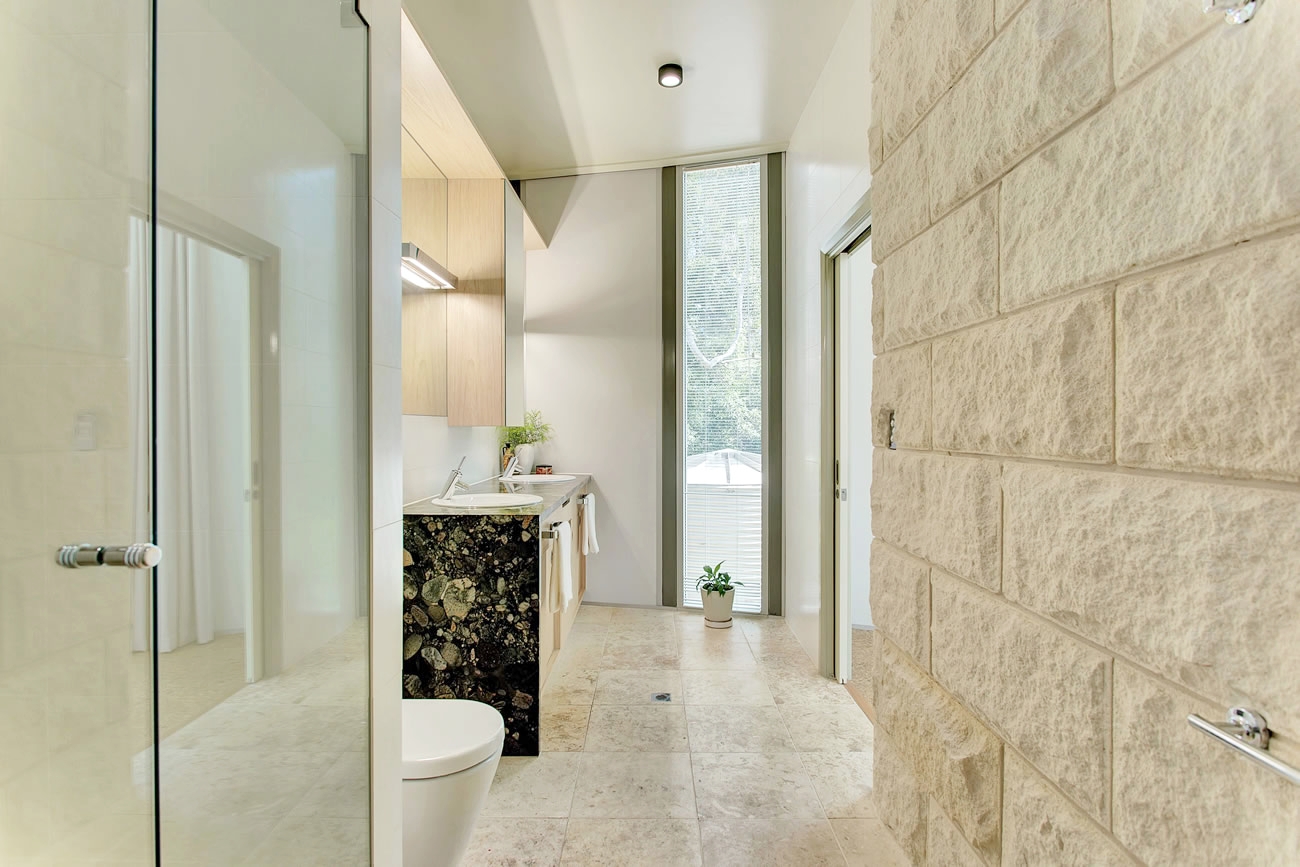 A PALETTE OF NATURAL STONE & TIMBER
Blue Fruit designed a contemporary house in a botanical setting, using solar passive orientation and a luscious palette of natural materials, like mt gambier limestone, blackbutt timber parquet and melaleuca veneer...
The house is composed of 3 pavilions: a living space at the front, with a saw-tooth roof profile allowing raked ceilings & clerestory windows with views to the treetops; a bedroom pavilion at the rear, with a sweeping soffit clad in VM Zinc and walls of Bondor, and a linking pavilion between the two incorporating a his and hers study with full height glazing and views to the northern garden.
High-efficiency E glass was used throughout the building, to regulate the summer sun and insulate the building in winter.
Inspired by the notion of a little boat travelling along a nearby creek until it got wedged between 3 majestic eucalyptus trees, the bedroom pavilion has high level windows allowing sneaky views out to the stars at night, creating a sense of sleeping in the treetops.
This ancient stone, formed by fossilised layers of seashells millions of years ago when the sea bed was in what is now land, has a creamy colouring which almost glows.
The split-face form is especially playful with light, casting undulating pools of light & shade across its form.